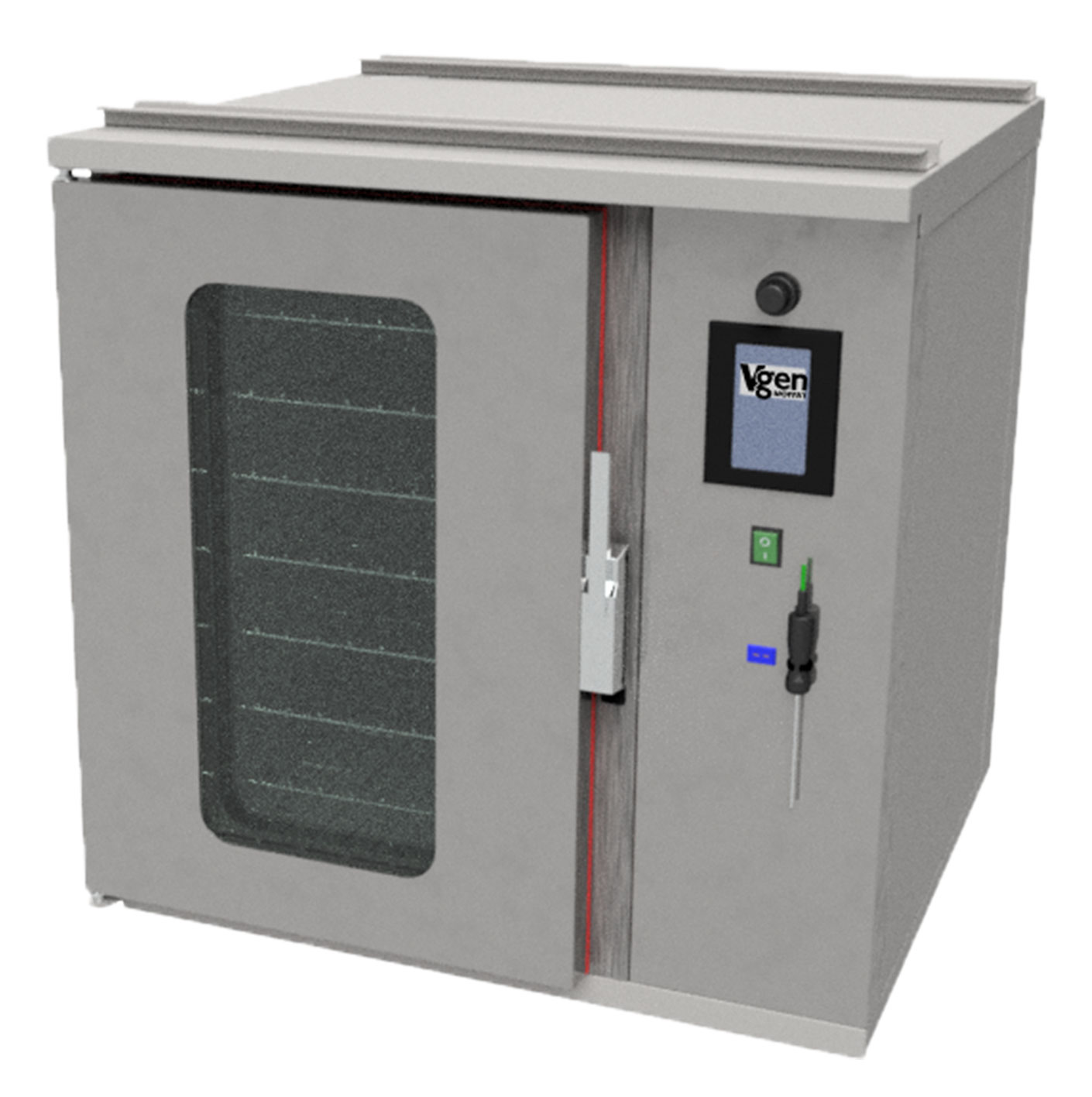 Versi-Cook Oven
VG8 / VG8G
The versatile cook station with versatile cook control Roast, bake, stew, blanch, poach, slow cook, and hold hot. Red meats, poultry, fish, vegetables, bake products, and desserts. Made for today's modern food service kitchens where versatility is key. An extremely compact unit that delivers a knock-out punch. Packed full of innovative features at an economic price.
This oven can also be used for pre-chilled or frozen plated meal and bulkfood regeneration. E&R Moffat's unique highly efficient multi fan convection technology ensures consistent and even results with faster heat up and recovery times. Designed for GN1/1 type pans, the VG8 has eight shelf positions (four grid shelves supplied as standard).
The oven has a bright, polished, stainless steel interior, satin finished outer panels, complete with a heavy duty hinged door and slam shut door catch.
DOWNLOADS
Specification

Key features
24/7 timer.
HACCP data logging system.
Oven with Moffat's renowned, multi-fan, recirculating air system.
Multi-fan Technology provides a fast heat up time.
Temperature and count down timer display with audible buzzer.
Keep hot and Boost function.
30min pre-heat function.
Cleaning cycle.
Stackable system or tabletop design with adjustable feet.
Shelving and supports are removable for easy cleaning.
Hi-Tech insulation.
Slam catch hinged door.
Optional choice of power supply on the VG8 model 2.9 kw 13amp or 5.7 kw 32amp.
Supplied with 2m long power cord.
Compact design maximises the use of limited space.
VG8G model complete with Glazed door and oven illumination.


Operating Modes
Cook & Serve - Use in the same manner as a traditional convection oven.
Cook Chilled - Regeneration of chilled bulk food [0°C to 8°C optimum 5°C] to above 82°C.
Cook Frozen - Regeneration of frozen bulk food
[-6°C to -25°C optimum -18°C] to above 82°C.
Keep Hot - Holding hot bulk food above 63°C, compartment controlled at 90°C.

Electrical Specifications
Rating - 2.9 kW
Electrical Supply - 13amp
Alternative Power supply
Rating - 5.7kW
Electrical Supply - 32amp

Wiring Drawings
Wiring drawing can be obtained by contacting Sales

Options
VPS Additional grid shelves.
CRHS High Support Stand.
CRLS Low Support Stand.
Gastronorm pans