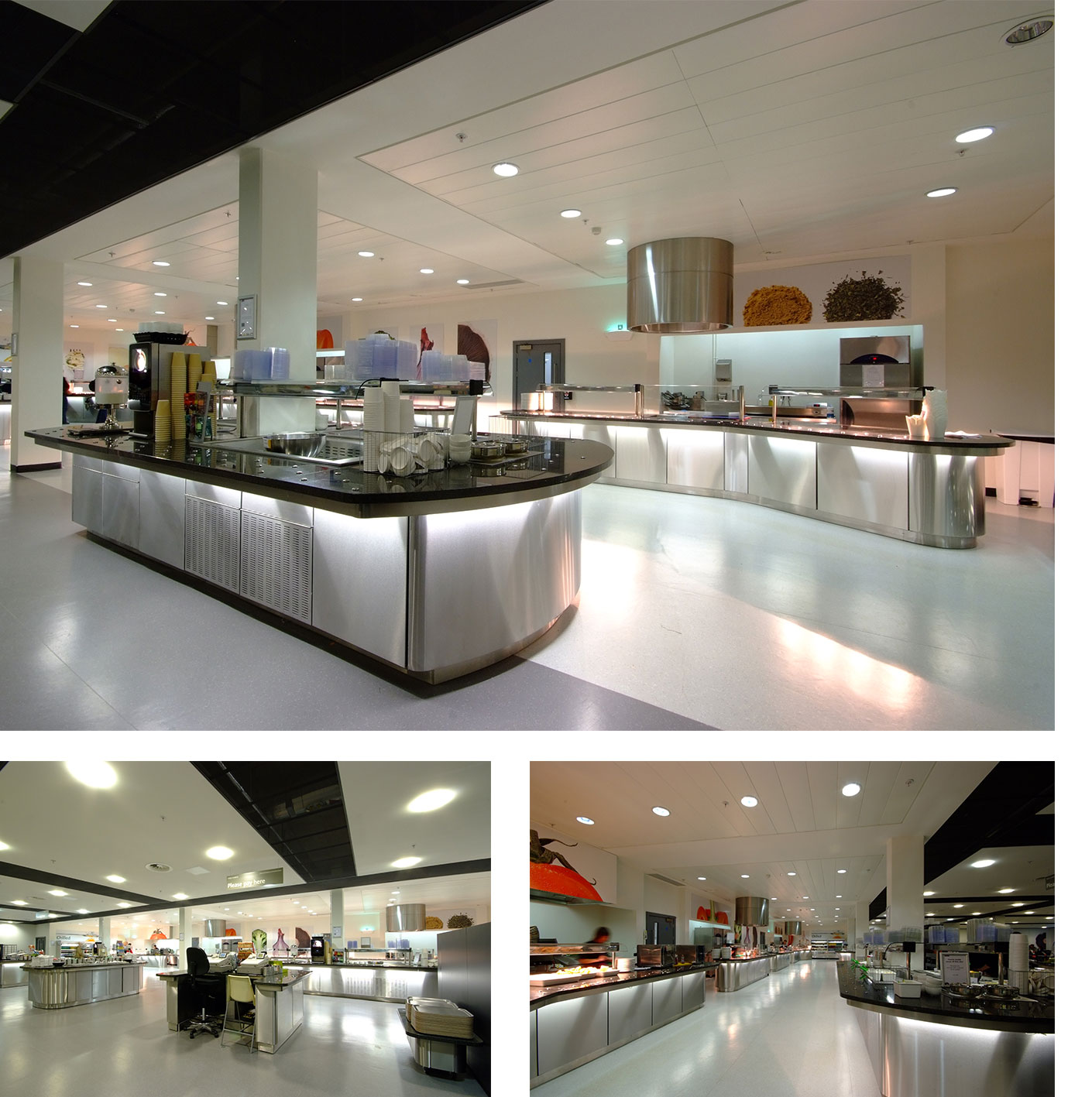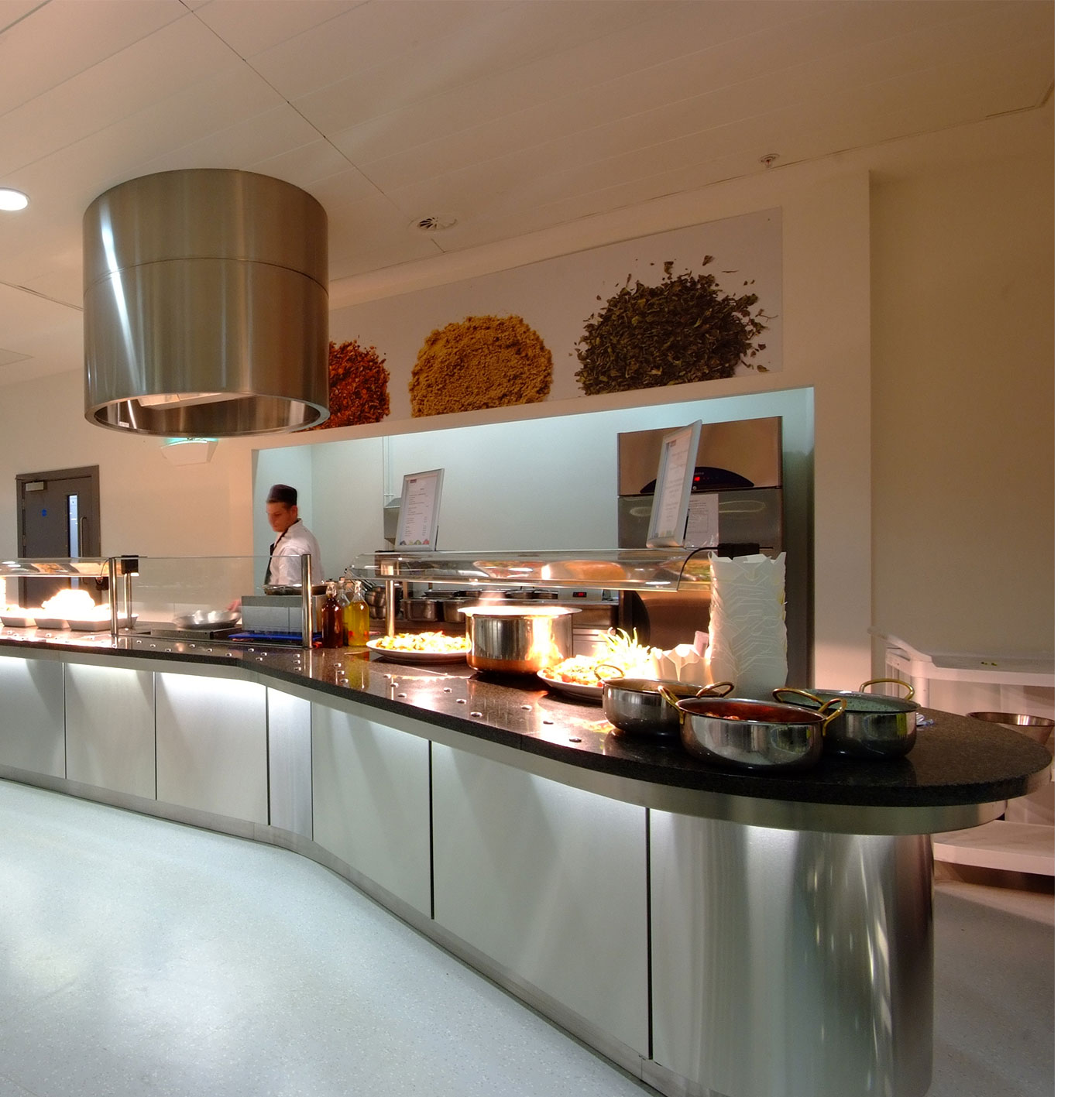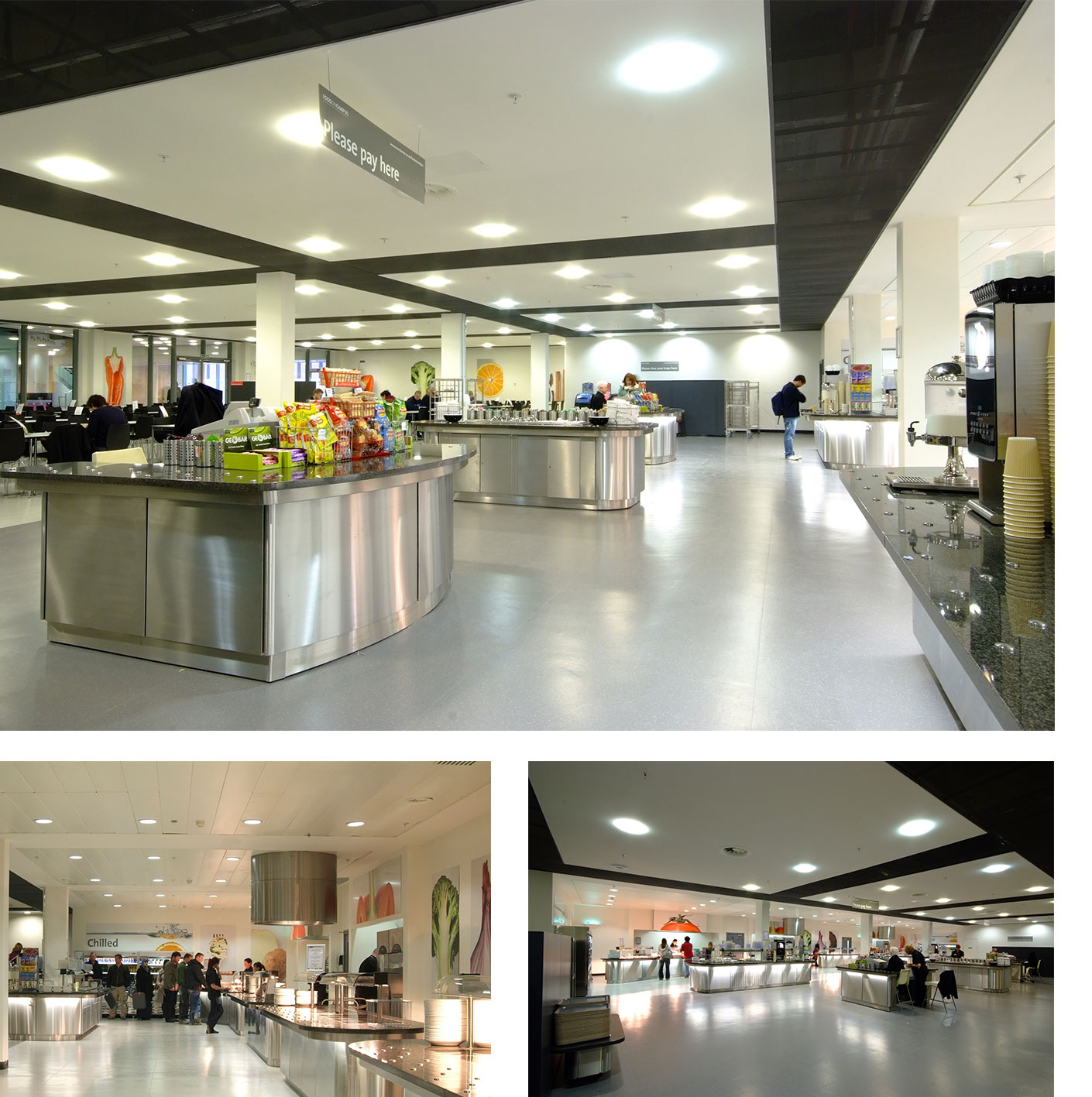 Stunning Counters from Moffat star in the University of Manchester
WOW FACTOR AT EATS
The University of Manchester is Britain's largest city centre university. It has a proud history of achievement and what it describes as "an ambitious agenda for the future". Specifically, it plans to be one of the top 25 universities in the world by 2015.
It is making significant investments to realise its ambitions - including University Place, a new multi-million four-block building project. University Place houses new student accommodation, the School of Nursing, a one thousand seater theatre and the University's flagship catering operation - a four hundred-cover restaurant called, understatedly, Eats. And at the heart of Eats are a series of stunning counters manufactured by Moffat Catering Equipment.
"Eats has to reflect the University's ambitions," explains Alison Aucott, General Manager, University Catering Services. "It has to be the best. Not just best for food and service, but also for equipment and d'cor. More so because, although we're very much focused on student catering, we also need to attract conferences out of term time."
So Eats combines a relaxed, modern eatery, to appeal to students and staff, with a professional corporate edge. Says Alison: "The design and decor, including the counters, need to match anything the city banks have. And they do."
The counters are part of a £1,000,000 project encompassing kitchens, servery area, deli bar and grab 'n go food retail outlet. Moffat worked closely with designers The Russell Partnership and Volero Contracts, who installed and commissioned the project.
The Moffat counters have black granite tops, curved, brushed stainless steel fascias and a serious 'wow' factor. "Even the students comment on how stylish they are," says Alison. "They make the food look great, too - all we have to do is put it out."
Catering for a university this size is no easy task. There are 37,000 students and 9,000 staff and the campus has a total of 28 different retail catering locations. In addition, students from the nearby Manchester Metropolitan University and Royal Northern College of Music regularly use the campus facilities, as do members of the public. On a typical day 2,000 people will eat breakfast, lunch or evening meal at Eats - at peak times, such as from noon till 2.30pm, it's completely packed and tables are constantly turning.
To cope with this level of demand, and minimize queuing, the Russell Partnership designed a very open plan serving area. Eats has separate counters for pasta and pizza, jacket potatoes, 'bowl food' (chunky soups etc.), traditional meals (including carvery and fish and chips) and fusion food, with curries and a stir-fry chef. There are also salad bars and fruit bars, as well as counters for ancillaries including four separate cash tills.
"The open plan design and different counters help cater for the wide variety of meals we provide," says Alison. "We have to be able to hit all budgets - from students looking for a 2 meal to staff lunching with visiting academics - and all tastes, as the university is a very international community."
Ronald Main of Volero Contracts has worked with Moffat for several years. "The counters are top quality, they absolutely fit the customer's ideal and the designer's specs," he says. "They also came in on budget, which wasn't necessarily an easy ask." Volero also used Moffat's fabrication division for tabling, sinks and other equipment in the university kitchen.
Alison Aucott is enthusiastic about the counters. "They look great - everyone comes in and just says 'wow'. Yet they're also tough and robust. They manage to be both modern and classic, so if we change the d'cor they'll still fit in perfectly."