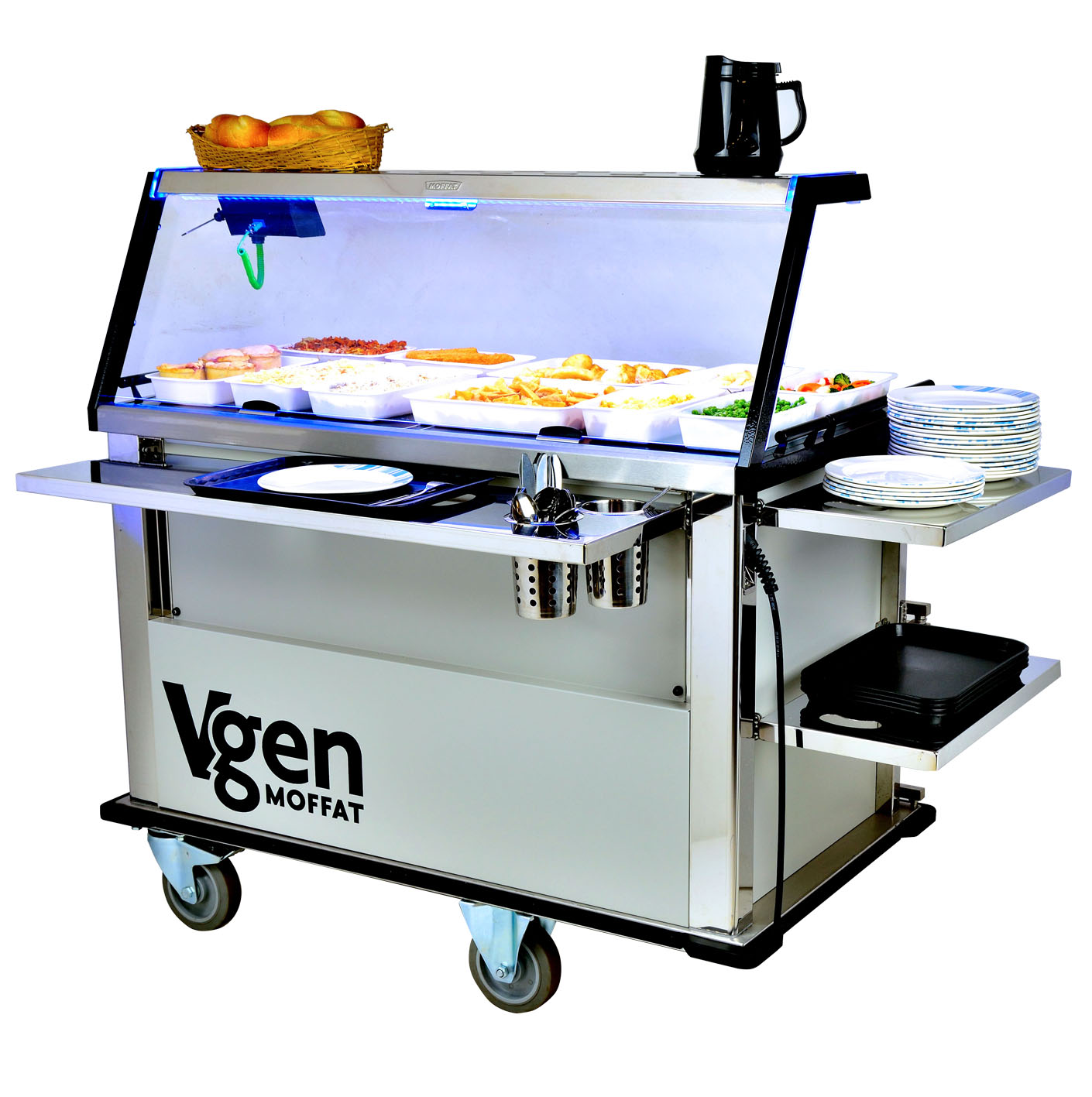 Moffat Development
Mobile foodservice solutions
Moffat will highlight the new generation of mobile foodservice solutions at Assist 2019.  The company is relaunching its popular Versicarte food serveries, which combine versatility and a wide choice of models to allow education caterers to adapt their food service counters to changing menus and needs.  And when not in use, they can be wheeled out of the way. 
Meanwhile, for schools looking for a way to store, transport and serve food – whether hot, cold or ambient – Moffat's new Vgen trolley supplies the answer.  The company has developed several very clever technologies to create its reengineered Vgen, including a multi-zone oven that can store different hot foods at different temperatures at the same time. 
Moffat has over 50 years' experience in developing foodservice products for the education sector, and its expert personnel will be on hand throughout the show to discuss the full range available. 
E & R Moffat is one of the UK's leading manufacturers of quality foodservice equipment, designing and manufacturing in-house.  Based in Bonnybridge, Scotland, the company manufactures standard and bespoke servery, regeneration and storage equipment and runs a full nationwide after-sales service team.