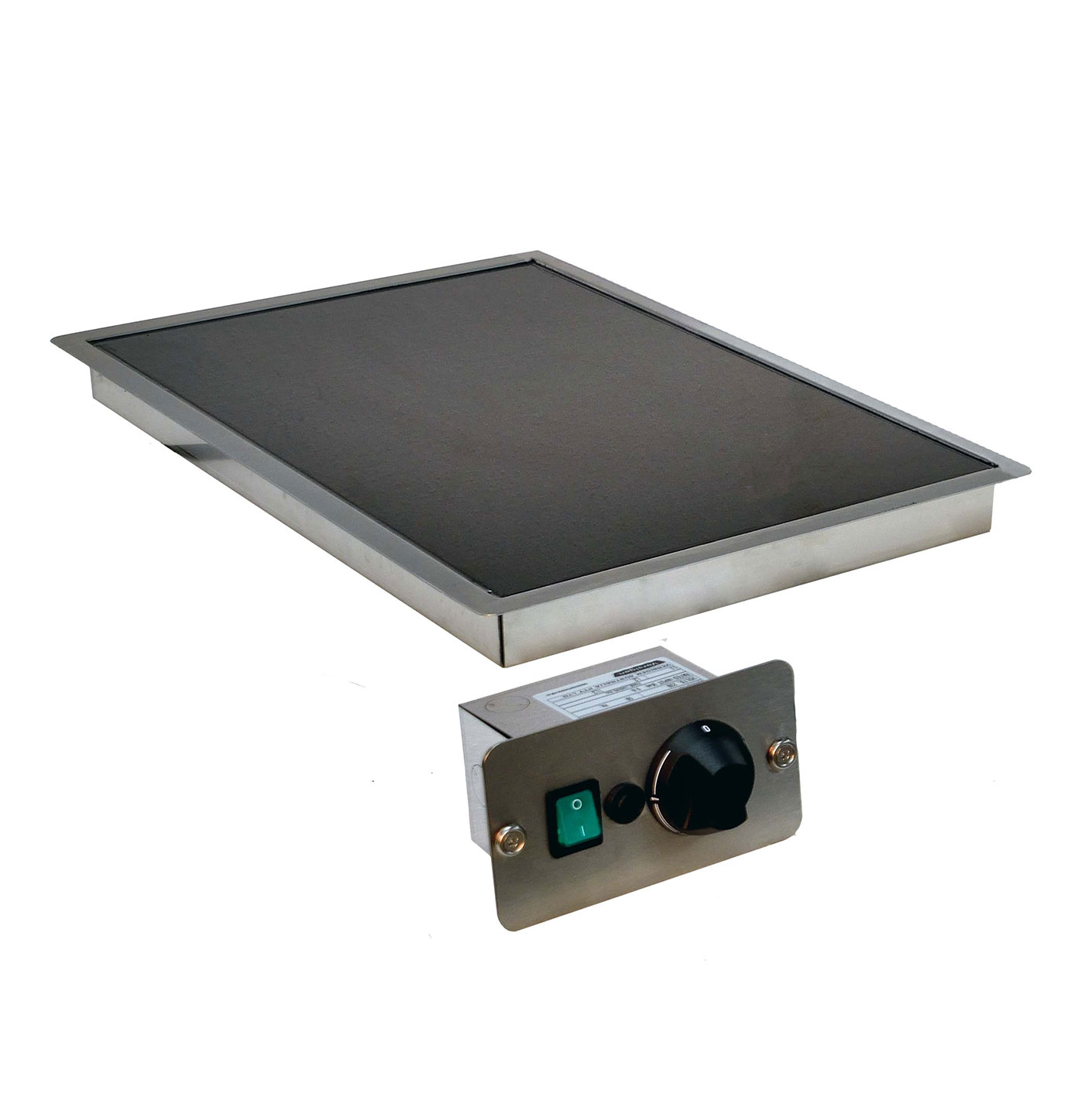 In-Counter Hot Top
SFD1/2/3/4/5
The economical solution for breakfast buffets. In-Counter Neo-Ceram glass hot tops are designed to maintain cooked food temperatures. They are not induction type units which require dedicated food pans, and with the exception of cast iron can be used with any suitable heatproof food container. Chafing dishes are not required. These Hot Tops are designed to suit standard Gastronorm GN 1/1 size. All units are supplied with a remote-control box complete with 13-amp cable and plug. These In counter fitted heated tops have a 20 mm flange to support the unit. The control box is connected to the underside of the unit by approximately 1.5 metres of cable. A minimum clearance of 30 mm below each unit is required to allow for cable exit. The control box has an illuminated on/off switch and energy regulated temperature control. The surface temperature of the panels is adjustable to a maximum of 100ºC.
DOWNLOADS
Specification

Key features
Even temperature across the entire surface area of each panel with no hot spots.
Units supplied with stainless steel flange to facilitate simple installation.
Very low power consumption.
Supplied with a remote-control box containing illuminated on/off switch and temperature control.
Rapid heat up and cool down time.
Can be installed in any type of bench with a suitable cut-out and access to a standard 13-amp power point.


Operating Modes
Hot Display with individual, Neo - Ceram glass.
GN 1/1 size.

Electrical Specifications
Rating - 0.2 kW - 1.0kW
Electrical Supply - 13amp

Wiring Drawings
Wiring drawing can be obtained by contacting Sales