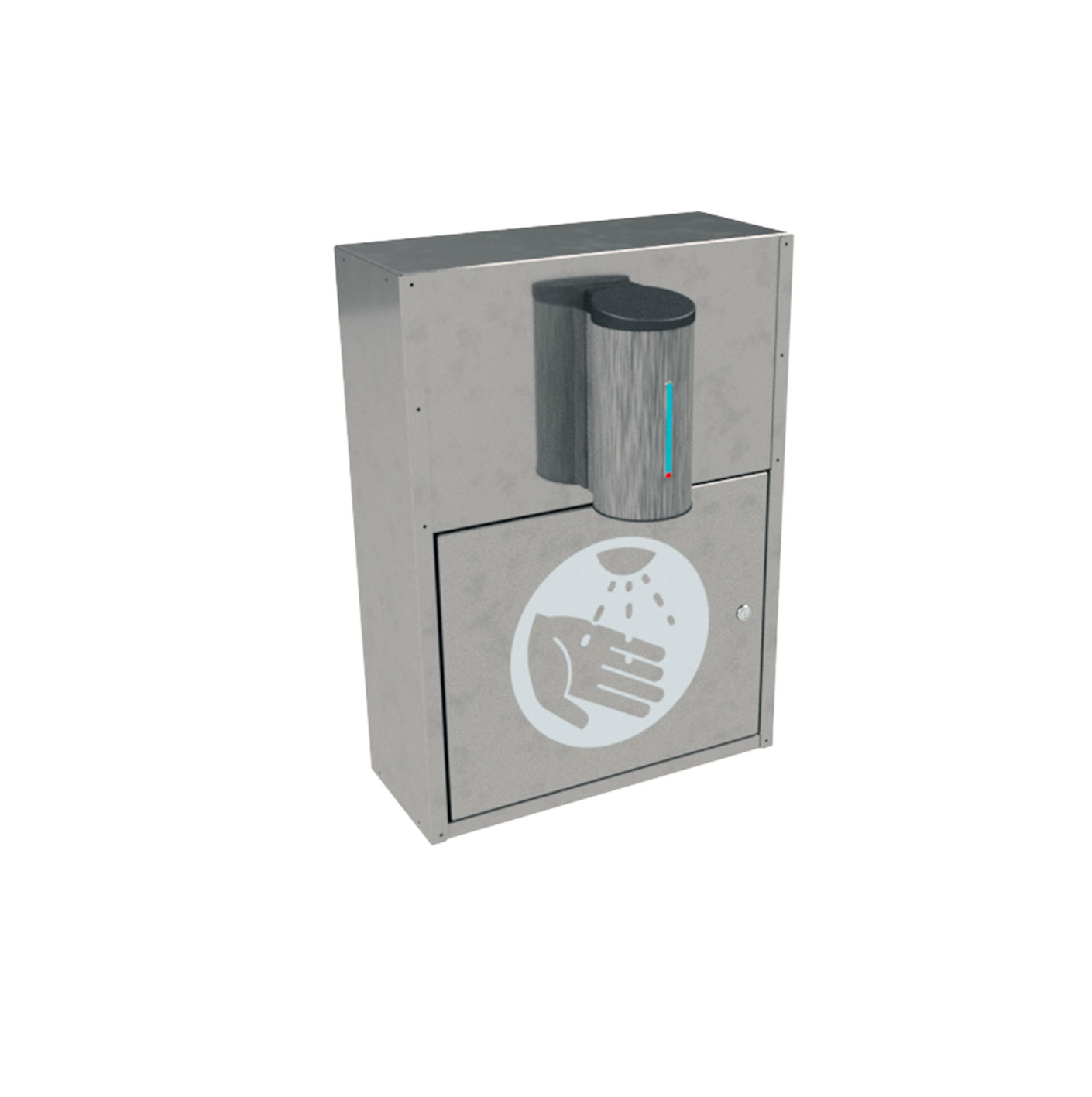 Sanitising Dispenser
SDHUE
Sanitising dispenser unit designed to be fitted to a wall or any existing counter-top. This compact automatic dispenser can be retro fitted to any existing counter-top or as part of a new bespoke food Servery design. Touchless automatic hand sanitiser dispenser machines with high volume, designed to pump out gel from 0.7 litre tank with additional storage for 2 x 5 litre bottles. The fully automatic hand sanitiser dispenser is battery operated removing the requirement to touch. Simply place your hand under the dispenser and a measured dose of gel, liquid soap or sanitiser will be dispensed. The dispenser can contain liquid soap, anti-bacterial gel, or 70% alcohol hand sanitiser.
DOWNLOADS
Specification

Key features
Easy access lockable doors for storage.
Practical automatic operation.
With hygiene in mind made throughout in bright polished stainless steel.
Designed to be topped up during usage.
Storage for two 5 litres of antibacterial hand sanitiser.
Bulk fill design utilising 5 litre standard bottles. No special specific cartridge types.
Ideal for areas where soap and water are not available, the hand sanitiser dispenser offers an easy and effective hand sanitising option.

Operating Modes
Practical automatic operation.
Storage for two 5 litres of antibacterial hand sanitiser.